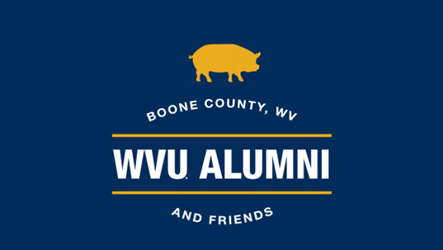 31st Annual Pig Roast
June 16, 2018
Madison City Park
New events
New format
New location
New opportunies for fun

Same Rifle Raffle

Same Mountaineer Spirit
Same Scholarship Fundraiser
Same Famous Pig Roast T-Shirt
Details to be announced soon!
Check back here
or visit the events section of our Facebook Page
Rifle Raffle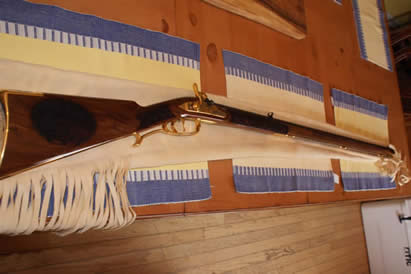 This limited edition musket is artistically carved with symbols of West Virginia and West Virginia University. The carvings include iconic Woodburn Hall, the Mountaineer mascot, West Virginia University, and Lets Go Mountaineers.
Etchings include: outline of the state, flying WV logo, official seal of West Virginia University, official collegiate licensed products symbol, limited edition number 202, more.
Limited edition
Number 202 out of 1,000
Only 1,200 tickets will be sold
$10 Each or 6 for $50
30 for 30 Drive SUCCESS!
Our campaign to raise $30,000 in honor of our 30 years of the Chapter's mission to fund scholarships for Boone County students who attend WVU was a resounding SUCCESS!

Since 1987, our Chapter has awarded hundreds of thousands of dollars of scholarships

to well more than one hundred students.
Your generous support raised $30,320 in 2017.
Now You Can Donate Any Time!
We are now gladly able to accept tax-deductible donations at any time by checks sent to the address at the bottom of this page, or by credit / debit card by clicking the "Donate" button (be sure to enter your address when prompted so we can send you a receipt for your gift!):
The Annual Pig Roast is the chapter's largest fund raising event. Money collected from the event is earmarked for scholarships. Any Boone County student who applies for a scholarship is eligible to receive financial help to attend schools under the WVU umbrella. The chapter also provides book gift certificates to Boone County students attending WVU & WVU Tech. This year, the chapter provided more than $30,000 in scholarship to deserving Boone County students. Since the chapter's inception, more than 300 scholarships have been awarded.
Scholarship winners gather at the 30th Annual Pig Roast
Each winter, the chapter hosts a pizza party for high school seniors who are considering, or planning on attending WVU. WVU officials and current Boone County WVU Students also attend to answer any questions prospective students and parents may have about the University.
2018 Pizza Party Participants